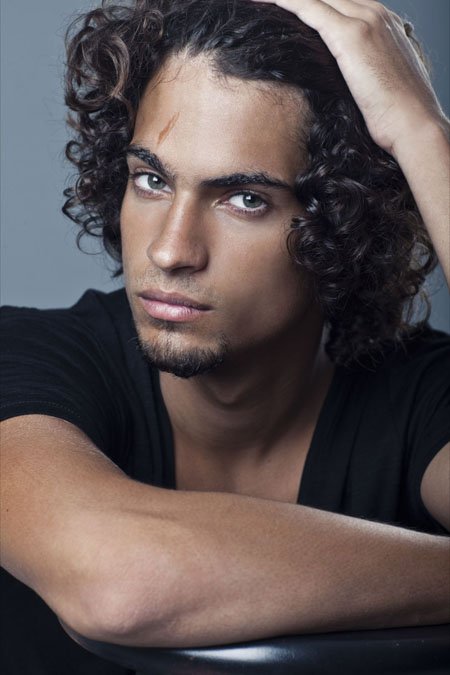 He'd been pretty lucky, in retrospect. Being attacked by a vampire usually ended in a human's death-whether it was because they were turned into a vampire and became one of the undead or because they were sucked dry for an evening meal, so to speak. He'd been warned about the darker things in the world. It was one of those things his father and mother spoke about in hushed tones, not to be talked about in public, when he was a child. But that was a long time ago and now it seemed like only those privileged even knew about it at all.
As it was, he'd spent most of his life far, far away from any of it. He lived in New Orleans as an adult but he'd traveled most of his childhood, never staying in one place. He'd lived in France, Russia, Australia, Italy, and most places in the US for some time. It wasn't until he was old enough to travel on his own, after he no longer lived with his parents, that he stepped foot into the 'night life'. It had been easy, though. He'd always had an innate darkness. His parents had treated cautiously, keeping him at arm's reach more often than not. He'd never had that many friends, aside from a select few, while growing up. And now, old enough to see just how dark both the human and non-human world really were, he barely made connections unless it had to do with money or his own dark interests.
He'd always had a lot of money; so it was easy to use it as a way of communication. And working as a bookstore owner meant he didn't necessarily have to put up with any of the posh people he'd grown up around. Of course, taking care of old scripts and texts, not at all like what they sold in the public library, still meant he got an array of rich customers. But whoever actually wanted to read or buy any of the books or collections that was on the pricey side wasn't exactly trying to find some light reading before bed. Maybe trying to raise the dead, more like.
Nevertheless, he usually didn't mind his job. Even if it kept him up late at night, making it so he had to walk past the lively streets of New Orleans to get home. He could probably use one of his cars, but quite honestly, it seemed like a waste. It wasn't like he'd bought them to show off; at least not when he was bone tired from work all day. As he walked, he scanned the crowd, easily picking out who was human and who was not.
He'd been attacked at 16 years old and spent two weeks bed ridden, with no idea if he was going to become a monster or not before he'd be diagnosed as some sort of mutant. Apparently, according to the expensive and knowledgeable doctors his parents made him see, his blood just happened to be uniquely able to fight off most of the venom that turned a human into one of the creatures of the night, but not without some side affects. He could sense the supernatural just like most vampires, craved blood as if it were his favorite dessert but not a necessity. And the sun didn't exactly feel very nice but it didn't burn him. Crosses, thankfully, and other religious paraphernalia did nothing. And any nonsense about having to be invited in was all just myths and childish stories.
---
He was six feet exactly, standing straight, and his shoulders looked a tad wider now that he wasn't hunched into himself. One thing anyone sane hated was waking up early, but for a mutated vampire-human, it was doubly so. He fought through the feeling of wanting to stay inside and went to the store early that morning, before sun up. He was sure his regular customers would start coming in with just enough time to re shelf the new stock that had been dropped off. Matheo's shoulders relaxed by the time the streets started bustling with morning people and he settled into the comfortable routine of working at the bookshop on a Saturday morning. Boring, some might think, but he appreciated books more than people, any day. He'd crafted his life around the idea and he was well settled into it.